April 14-18, Normal IL
Travel to Normal
There are several airports accessible to Normal.
Central Illinois Regional Airport (BMI) – 10 minutes to ISU
Peoria Regional Airport (PIA) – 40 minutes to ISU
Champaign Regional Airport (CMI) – 1 hour to ISU
Midway Airport, Chicago (MDW) – 2 hours to ISU
O'Hare International, Chicago (ORD) – 2.5 hours to ISU
Indianapolis International, Indiana (IND) – 3 hours to ISU (plus a time zone change)
St. Louis International, Missouri (STL) – 3 hours to ISU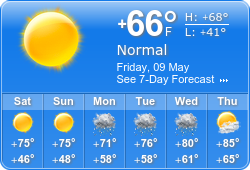 Uptown Normal Transportation Center is a hub for Amtrak, buses and taxis – conveniently located near the Hyatt, Marriott and ISU campus.
We have reserved blocks at two hotels in Uptown, just blocks from the ISU campus. Both blocks expire April 1.
Tournament schedule
WIFI Access
Restaurants in Bloomington / Normal
Our event planning class is calling every restaurant in town to confirm holiday hours, access for large groups, and carryout/delivery options. This document will be updated as we hear back from local restaurants, so check pack to plan your team's meals!
Additionally feel free to download apps like GrubHub, DoorDash, Postmates & UberEats for delivery options. Check out Yelp and our local restaurant Facebook groups for reviews and recommendations.
Getting around the Illinois State Campus
Campus Maps
Bone Student Center
Campus Buildings
Google Maps will offer walking directions to any campus building. All buildings will surround the Quad
Gender-neutral restrooms
A downloadable map is on the left. Gender-neutral restrooms in competition buildings are:
Bone Student Center – 140C & 140D
Center for Visual Arts – 024
Fell Hall – 443
Milner Library -100
Schroeder Hall – 338
Visitor Parking
Weekday Parking – park in the Bone Visitor Lot. Cost is $1/hr, but if you leave after the lot closes there is no charge. Lot hours: Friday 7:00am-5:30pm; Saturday/Sunday: 9:00am-5:00pm Monday 7:00am-9:00pm
Weekend Parking – To avoid paying parking fees at the Bone, all red and green surface lots are open for weekend use. Please note, meters and brown and red reserved spaces are enforced 24/7.
ADA Parking – please contact Parking at 309-438-8391 to obtain a campus ADA parking permit. The campus permit must be displayed alongside the state-issued handicapped placard
Buses – may load and unload on the University Street side of the Bone Student Center – do not unload on College Avenue; do not pull a bus into the circle drive. Buses may not park for more than a few minutes; we recommend that buses park at lot S103 and wait for a call or text to pick up at the Student Center.
Warm-ups
Warm up rooms have been assigned to ensure there are no conflicts with classes or morning rounds. Rooms will be available each morning at 6:30am and teams must vacate their rooms by 8:00am.
Religious Observances
Christian Non-denominational celebration – a pre-recorded talk from pastor and NFA alumna (Ball State, Class of 2007) Abby Norman will be available for students to view on Easter morning. Abby Norman is a Reverend and Bartender serving sermons or spirits whatever the occasion calls for. She lives in Atlanta Ga with her college sweetheart, her two kids, and her very bad dog. Abby is the Author of You Can Talk to God like that available wherever books are sold. You can find her running her mouth at abbynorman.net and @abbynormansays on all social media. 
Protestant service – Cornerstone church will hold a nondenominational service on Easter Sunday in Capen Auditorium in Edwards Hall 235 8am-1:30p 186-206 S University St, Normal, IL 61761. http://www.cornerstoneisu.org/
Catholic – St. John Paul II Catholic Newman Center will hold Catholic Mass at 12pm Easter Sunday. 501 S. Main St. Normal, IL 61761. https://www.isucatholic.org/.
Muslim – There is a local Mosque at 421 Olympia Dr, Bloomington, IL 61704. Study rooms at Milner Library may be used for prayer as they are available on a first-come, first-served basis; the tournament Quiet Room may also be used for prayer. Super JJ Fish and Chicken serves Halal Food – 1102 North Hershey Road, Bloomington, IL 61704. At the Multicultural Center at 301 S. Main Street, the Muslim Student Association will hold Friday khutbah and prayer at 3:15 pm in the reflection/prayer room. https://icmclean.org/
Jewish – Chabad Jewish Student Group at ISU will be able to accommodate any Jewish visitors. Passover begins Friday night the 15th with a Passover seder which they will be hosting for many students. They will also be hosting Passover meals during the entire holiday. 214 S. Linden Street Normal, IL 61761. https://www.isuchabad.org/
Please contact forensics@ilstu.edu if you have questions or need assistance with any religious or access accommodations while on the Illinois State campus. For tournament accommodations contact boyerj@lafayette.edu
Safety and Assistance
Campus Safety
If you are crossing campus alone and would like someone to escort you, please call Redbird Safe Walk. Available 24 hours a day, 7 days a week, 365 days a year. Call (309) 438-WALK to request an escort. For Relay Service for the Deaf please call (309) 438-8266.

Assistance
In an emergency please dial 911 or use a blue light kiosk and alert tournament staff. For medical care, Carle Bromenn Medical Center is just up University St. at 1304 Franklin Ave. Non-emergency campus police: 309-438-8631 In the event of an incident at the tournament please contact tournament staff. To report a campus incident please complete this form.
COVID Safety
Community transmission in McLean Co. is low. Eliminating all risk is impossible, however there are a few steps you can take to help lessen COVID exposure and protect the ISU and NFA communities:
Upload your vaccine and test info to CrowdPass. All participants and guests must be registered in CrowdPass.
Regardless of vaccine status, we recommend a PCR test before you arrive – especially if you were traveling the week before (click here for testing sites in McLean Co).
Unvaccinated or un-boosted participants and guests must upload a negative PCR test to Crowdpass no older than 1 day before arrival (meaning you took the test 1 day before arrival – click here for testing sites in McLean Co). Participants may opt to do a rapid test at Registration, but must supply their own test. A limited supply of rapid tests will be available for purchase at the tournament.
Everyone should pack enough rapid tests to test yourself throughout the tournament – no one wants to wonder if those aches are from walking or those sneezes are from pollen. A limited supply of rapid tests will be at the Wellness table for symptomatic students.
Respect personal space! You can pick up a personal space pin (in red, yellow or green) at Registration or the Wellness table.
Wear a high quality mask – N95, KN95 and KF94 masks will be available at the Wellness table if you need one.
All audience members (competitors and judges) must wear a mask during rounds.
Performers may remove their masks to present in rooms that are large enough to accommodate 12 feet between the speaker and audience. Some classrooms will be designated "M" rooms on the schematic – that means masks are required by everyone at all times because social distancing is impossible. Please ensure your mask stays on your nose while performing.
Wear masks while in common spaces unless actively eating or drinking; take advantage of outdoor dining options!
Each classroom has a bucket of wipes by the door – feel free to wipe down your seating area when you enter the room.
Wash your hands frequently and use a wipe or sani before touching your face or eyes.
Sit in the back of competition spaces – please maintain or exceed 12 feet of distance between yourself and an un-masked performer.
Wear eye protection – if you have glasses, wear them!
Open classroom windows when possible.
Audience sizes will be limited – please do not bring guests to prelims; outround competitors may bring up to 3 guests to their rounds.
Avoid crowds – we will provide online access to the coach and student meetings; Extempers may draw on Speechwire (from anywhere on campus); postings will be outdoors and on Speechwire; livestreams will be available for finals and awards.
Avoid eating in restaurants – most local restaurants offer delivery and carryout. Please refer to the hosting classes' spreadsheet for restaurants that simplify online ordering or offer spacious (or outdoor) dining spaces.
Campus Policies and Expectations
Illinois State is a smoke and tobacco-free campus – this includes all buildings, grounds (including the Quad) and parking lots. Smokers should move to city sidewalks.
Illinois State is a weapons and fire arms-free campus – guests are prohibited from "possessing, storing, carrying, or unlawfully using any weapon or firearm on University property."
Please do not litter in campus buildings or on campus grounds.
Food is not allowed in campus classrooms, but especially in State Farm Hall of Business. Do not throw out food waste in classroom trash cans.
Do not move classroom furniture or classroom equipment.
Do not leave personal items and equipment unattended. If you have lost an item, contact the tournament staff and we will connect you with campus lost and found.
Several campus offices have turned themselves inside out to help us host this event at the last minute – please be polite and do not make them regret supporting NFA!
Things to do in Blo-No
The Normal Theater (attached to the Marriott) will host outrounds on Monday and is running musicals such as Mary Poppins, Grease and Rocky Horror throughout the weekend.